Overview
EVER Hotel Management & Investment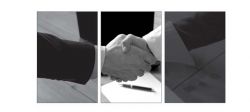 EVER Tourism takes its place among the leading players in Turkish hotel market. In accordance with our past hotel and restaurant management experience, we have established a medium to long term goal of operating 33 hotels with 5000 bed capacity in Turkey within the following 10 years, aiming to grow through our new hotel project ventures.
Turkey, experiences a significant increase in the demand for health, congress and tourism facilities, among others, as the world's 16th strongest economy. This increase is forecasted to maintain its momentum well into the 2020's, by which time Turkey is estimated to become the 12th by 2020, and 10th by 2025 worldwide. We recognize this demand and we have made our investment planning to operate branded hotels in different parts of the country. 
Wyndham Hotel Group and Hilton Worldwide are EVER Tourism's current cooperation partners in various locations around Turkey.  We particularly would like to mention our recently launched projects starting with various city hotels in İzmir, İstanbul (Both Anatolian and European sides), Samsun, Ankara, Denizli, Çanakkale and Kocaeli.
EVER Tourism has a wide range of services to meet even the most demanding of requirements. Our services are customized with care, and on a case-by-case basis. 
We provide and guarantee a professional and effective service in the following fields:
- Advice and assistance on hotel construction
- Overall organization of activities linked to hotel openings
- Planning of a hotel structure with several hotels
- Implementation of operational standards which respect the environment
- Permanent financial and operational monitoring
- Result optimization
- Centralization of activities for increased productivity
- Regular financial and operational reporting
- Hiring and training of staff
- Quality Standards compliance and assurance